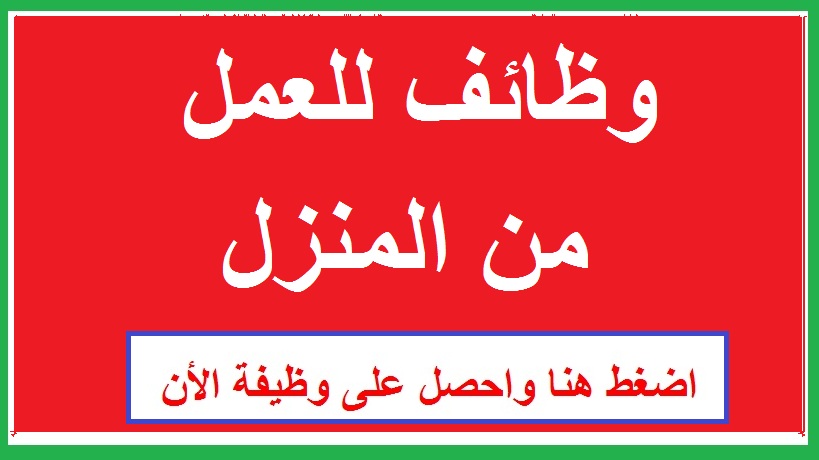 وظائف
بمختلف
التخصصات
Urgently Required: Project Manager (Dubai, UAE) in an Engineering Company..Good Salary, Visa, Return Air Ticket, Medical Insurance, Paid Leaves Send CV's on
careerwithus2013@gmail.com
Requirements
A degree in Engineering (B.E / B. Tech / M. Tech) in Civil, Mechanical or Electrical from reputed institution
Must be PMP Certified
Minimum experience of 10-15 years in Projects like Power, Trans...mission & Distribution, Commercial/Residential Buildings.
Highly organized individual with strong leadership and managerial skills
Positive, aggressive and goal-oriented approach towards work.
Attention to detail and result-oriented
Shall exhibit exemplary commercial and business acumen
Shall be a team player with the ability to productively manage internal stakeholders.
************************************************** *********************
Community Pharmacist - Urgently Needed For SEIF PHARMACIES
Job Code: PH01
Gender: Any
Qualifications:
• BSc. Pharmaceutical Science
• Able to work under pressure
• Excellent Communication Skills
Experience: 0 - 5 Years Experience in community pharmacies
If You Interested Please Send Your CV And Mention The Job Code In The Subject Field Otherwise It Will Be Ignored To -
hr@seifgroup.com
Expiring in 13 days
************************************************** *********************
urgent required for KSA ERP Consultant:- - • Excellent writing & speaking English - • Excellent writing & speaking Arabic - • Experience: 5-7 years please send ur cv to
eng.modahmed@yahoo.com
************************************************** ********************
Warehouses Vacancies
Dear members;
The following vacancies are available for one of the Multinational FMCG Group of companies specialized in Dairy Products for its branches in Upper Egypt and Canal Zone
1- Warehouses Manager - Assuit Branch: 5 years of related experience in Warehouses preferably in Food industries.
2- Warehouses Manager- Ismailia Branch : 5 years of related experience in Warehou...ses preferably in Food industries
Please circulate the message to your colleagues; friends and acquiantances. If interested kindly forward your most updated resume to
radwa_helal@hotmail.com
mentioning in the subject title the position you are applying for.
Best
Radwa Helal
Posted By Radwa Helal
************************************************** *********************
Supply Chain Specialist
Managing: Store Keepers
Summary of Job Duties:
Responsible to ensure Proper Material Receiving , GRN & Proper Put away
Responsible for identifying, reporting & resolving Receiving Discrepancies ( Shortage / Excess / Damage ) with Planning/Purchase
Responsible to ensure Material Identification / Location Numbering
Responsible to ensure Cycle count is performed, Analyze and ...Update System in co-ordination with Planning
Responsible for Ship out of FG to Customer, and maintain tracker/information for the same
Responsible to ensure that proper handling/storage of MSD Items / Hazardous items & Items with shelf life
Responsible to ensure that all Documents received by the Warehouse are "Authorised" - Like Pick Ticket, Material Requisition etc
Responsible to receive Scrap Tickets and Scrap parts from WIP / Storage of Scrap items
Responsible to ensure that all Incoming / Outgoing and Scrap Documentation are maintained for min 3 years
Responsible for monitoring Min/Max levels for Consumables and publish physical stock on weekly basis
Responsible for appropriate identification / storage of Non Confirming material and ensure Disposal
Responsible for ensuring compliance to Best Practices like FIFO/ 5S
Responsible for All Planning & Purchasing activities – Kit / Consumables / Capital Items
Responsible for MRP / SO / Scrap Posting and Inventory accuracy in SAP
Responsible for Co-ordination with the company Purchasing Team for Imported Items
Responsible to Manage Local sourcing / Purchasing and Cost Reduction
Responsible to co-ordinate with Customer and Free Zone for Documentation / Statutory requirements
General Hiring Requirements:
Age Bracket: 20-30 yrs
Gender: Male
Education:Bachelors Degree
Years of Experience: 2-3 years
Nature of Experience: Supply Chain / Purchasing / SAP
Languages Required:English & Arabic
Specific Skills Required:Negotiation & communication skills
If you are interested in this job please send your CV to
r.nabil@edrac.com
with the job title in the subject of the email.
************************************************** ************************
Valuesys is looking for Presales Executives and below are the Job Details:
Job Code: VSC001
Job Title: Presales Executive
Job type: Full Time
Location: Heliopolis
Description:
• Generate new business leads and arrange meetings;
• Attending initial sales meetings with partners
• Preparing and delivering presentations and demonstrations of the product
... • Advising on product features
• Answering any technical questions the client might have
• Supporting partners for presales enquiries including understanding customers' diverse, specific business needs and applying product knowledge to meet those needs;
Qualifications:
• Bachelor Degree and technical background is a must
• Excellent of English command
• Excellent Communication skills
Gender: Male
Experience: 2-3 years of experience as IT sales
If you are interested please send your C.V to
hr@valuesys.net
with the Job Code (VSC001) in the SUBJECT otherwise the C.V will be ignored.
ValueSYS Linux infrastructure/Network Security Leader - Home valuesys.net
Linux Egypt, RedHat Egypt,SUSE Egypt,Open Source Solutions, Financial Managemenet (SunSystems and Compiere), Security (Kaspersky, Novell Products (Open Enterprise Server, ZENworks, eDirectory, Groupwise, DirXML --Identity...
Expiring in 12 days
************************************************** **********************
Software Engineer – Job Vacancy
Software Engineer – Job Vacancy
Employer: Valleysoft
Job Title: Software Engineer.
Description:
- Object oriented analysis and design
- Fair knowledge of web (HTML , Java scripts )
- RDBMS ( SQL , DB design and implementation )
- JEE development (Servlets, JSPs, JDBC, and XML).
- Good command of written and spoken English Language.
... - Work in a team & under pressure.
- Independent.
- High problem solving ability.
- Report to & communicate with client & to other team member
- Ability to provide support.
- Ability to accurately estimate the assigned work.
- Produce high quality documented code.
Plus Points for 2-3 years:
- BPM & SOA
- MVC frameworks such as struts and JSF
- AJAX
- Apply proper software testing principles.
Qualifications:
- B.Sc. Computer Science or Computer Engineering.
- Good communication skills (verbal, written and presentation).
- Experience: 2-3 Years.
- Job Type: Full time.
If you are interested please send your CV
Recruiting@valleysoft-eg.com
Important note: please make sure to write in the email subject Software Engineer.
************************************************** ***************************
Vacancies
A multinationl company located in Heliopolis is seeking;
1. CEO Assitant (CA-101) females only
2. HR Specialit (HR-01)
3. Senior HR (HR-02)
4. Chemical Engineers (CE-01) males only
...
5. Reciptionist (R-01) females only
Vacancies 1-4 in Cairo site, number 5 will be in Alex. factory
Please send your updated CV with recent photo to
vacancy.gax@gmail.com
with job code in the title.
Deadline for recieveing CV's: 04 Apr 2013
Wish you all best of luck.
Expiring in 12 days
************************************************** *************************
Marketing & Social media specialists are urgently requested in one of the leading Spots Activities companies located in (Giza /Faisal) with below qualifications:
1) University graduates
2) Very good English
3) Females ONLY
4) Defining and executing special social media strategies
5) Cultivating new communities and managing branded online communities ...on the company's behalf using Facebook, you t...ube, twitter and any other social media channels
6) Providing relevant content daily, tracking pages metrics (no. of new likes, users, etc.) and monitoring relevant conversations of Facebook, twitter and so on.
7) Must possess a solid understanding of the social media universe, including YouTube, twitter, flicker and other wiki's and blogs
8) Strong project management and organizational skills
9) Knowledge of blogging ecosystem relevant to the Company's field
10) Ability to effectively communicate information and ideas in written and verbal format, and build and maintain relationships
11) Team player, with the confidence to take the lead and guide other departments when necessary
12) Good technical understanding and can pick up new tools quickly.
13) Have a good knowledge of SEO (Search Engine Optimization)
14) Public relations, Marketing, Sales, Community Management experience, a plus
Salary from 1500: 2500 EGP
Prefer candidates from Shoubra, Haram, Giza, Dokki, and Maddi
Prefer experience in Real estate-construction-tourism-hotel companies
Send your C.V to "ahmedghoniem@ymail.com",
Please write the job title in the subject otherwise it will be ignored




---
,/hzt flojgt hgjowwhj ,/hzt 2013 ,/hzt flojgt hgjowwhj ,/hzt ohgdm